Prismana is the first and only online attribution platform built from the ground up to help small to mid-sized businesses measure the impact of their efforts regardless of contact method.
Simply put, Prismana was created to be an easy, cost effective solution. It answers the question plaguing businesses since they started using the internet:
"Are our efforts driving business?"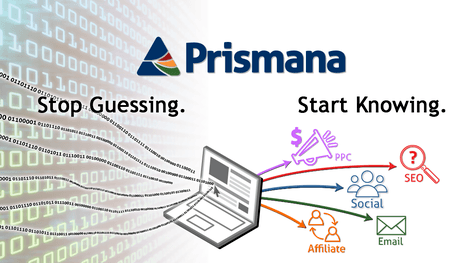 Prismana is a unique solution that helps businesses make decisions about their marketing spend by giving them the intelligence to make their best decisions. Prismana is:
Non-disruptive - Prismana is compatible with with just about any phone, CRM, email, or any other modern marketing system and it doesn't require you to get rid of a system you already like. This is a departure from some solutions that require you to go all-in on their ecosystem that has features you might not love.
Simple - It's easy to implement, configure, and use. It's extremely intuitive and easy to learn. And if you have any questions, our top notch support via knowledgebase, ticket, and chat are right there to help you. This means your team will use it and we've got your back if you run into any questions.
Cost Effective - Aside from being able to replace a number of expensive solutions, Prismana is affordable - especially for the GeekEstate community since they get a 10% LIFETIME discount. For less than you pay for any one of those other solutions you can replace a bunch of them.
What Makes Prismana Special?
After you decide what you are looking to measure such as paid advertising, organic search, social (organic and paid), email, referral, affiliate, etc you just set up your rules and you are done.
Prismana dynamically displays contact information that you've designated for any specific channel or campaign.
This way, regardless of how your potential customers choose to contact you, you'll know the reason why.